What's New in 3.1
Updated: 11/30/2017
This section introduces update details for Cubism 3.1.
For detailed functionality information, please see the page for each item.
Bake Animation from Physics
The "hair sway" and "clothing sway" movements set using physics can be baked as keyframes in the Animator timeline.
This allows the results of physics calculations to be converted into keyframes and immediately reflected on the timeline.
The calculated results are output even during baking, eliminating the need for playback.
For more information, see the "Bake Animation from Physics" page.
Immediate reflection of physics calculation results in the Editor
Viewer Functionality Integrated into the Editor
A scene blending function has been added to the Physics Settings Editor and combined into one "Viewer."
The newly implemented scene blending allows multiple scenes to be blended together for playback.
For example, several patterns of "facial expressions," "upper body movements," "lower body movements," etc. can be divided into different scenes and combined for playback.
A playlist function has also been implemented, allowing constant replay of scenes in different combinations.
For details, please refer to the "Physics and Scene Blend Settings" page.
Scene blending
Blending of movements and expressions by overwriting and adding:
As an example, use a model which is illustrated with separate scenes for "body movement" and "facial expression."
Select the Scene Blend Editor.
Create a new scene group.
Select and add "body movement" and "facial expression" from the Scene List.
Blend scenes added to a scene group with each other.
A blend scene is added to the Scene List in blue.
Point
When blending scenes, they are applied from the top down.
For more information, please see the "Scene Blending" page.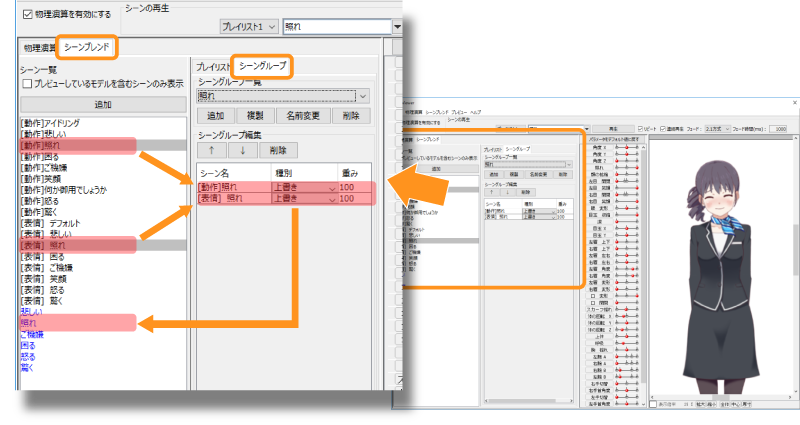 Create playlists in the desired order:
When you select scenes from the Scene List to create a playlist, the playlist will be added to the pull-down menu on the playback bar.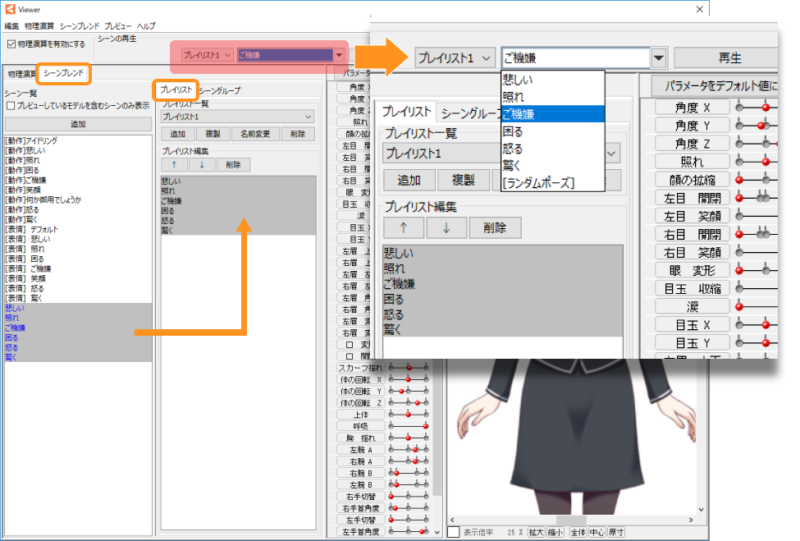 Cursor tracking function
If you drag the cursor on the model in the View the model follows the cursor.
The direction and parameters for following the cursor can now also be set in the cursor tracking settings.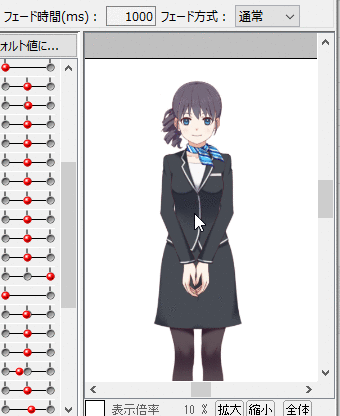 Multiple Keys Editing Function
Depending on model adjustments and specification changes, you may want to change the draw order or opacity tied to a parameter in large quantities.
Such operations require a considerable amount of time and effort, as it is necessary to adjust each of several different keyforms.
This function allows multiple keyforms to be edited together.
For details, see the "Multiple Keys Editing Function" page.
Select keyforms and change only the specific draw order at one time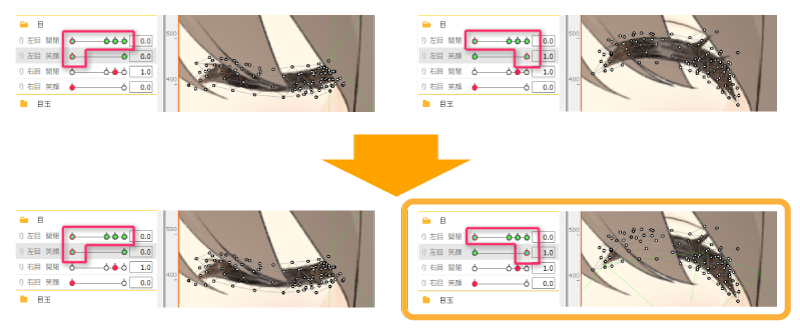 User Data Function
By using user data, in an application or animation, you will be able to execute an event process when you have reached a certain frame.

For details, please refer to the "User Data and Events" page.
Right-click on the timeline to set up this function (part in red frame)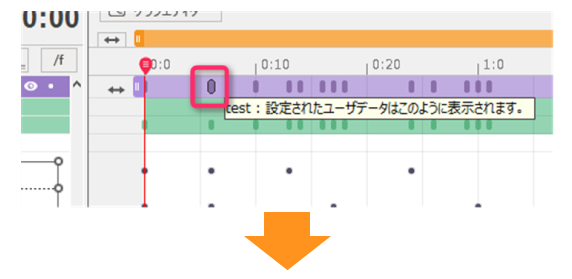 | Display comic-specific symbols, etc. | Activate flame effects, etc. |
| --- | --- |
| | |
Portable Viewer Functionality Improvements
Portable Viewer is a viewer intended only for validation of data created with Cubism 3.
In addition to displaying the model, you can check physics, eye tracking, and playback of multiple motions.
For details, please refer to the "Cubism Viewer for Unity (formerly Portable Viewer)" page.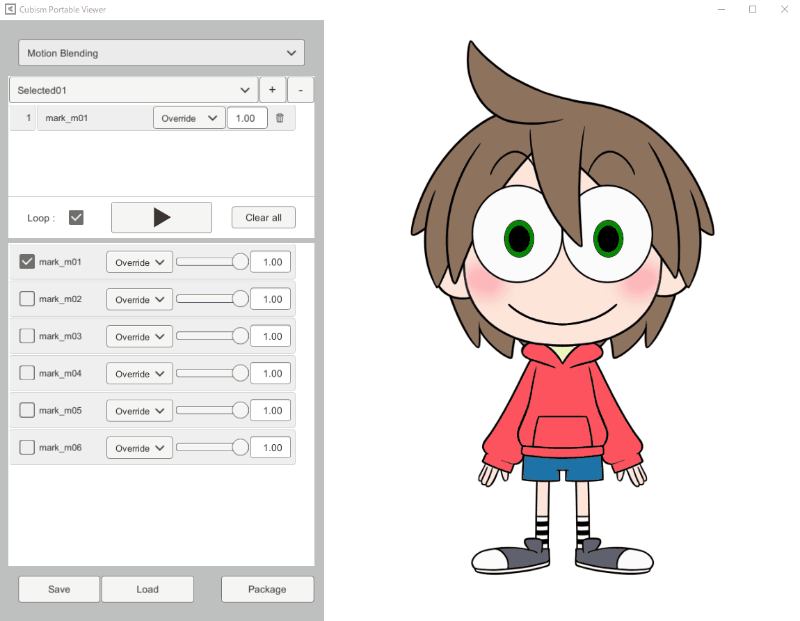 Sync with Animator's Parameter Folder
Folders and folder open/close statuses set as parameters in Modeler are now reflected in Animator parameters.

Keyframes can be edited, such as adding, moving, or deleting, even when the folder is closed.
See "Displaying and Operating the Timeline Palette" for more information.
Manage a large number of parameters on timelines using folders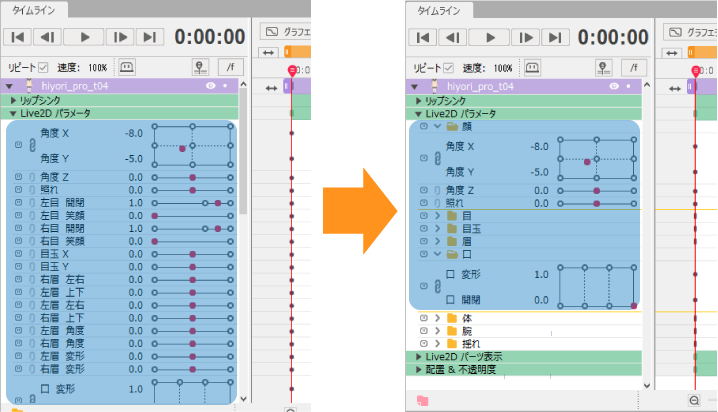 Was this article helpful?