Marker function
(Updated 04/27/2021)
Allows you to mark any frame position on the timeline.
Marker information is not output when incorporating into the SDK.
Inserting a marker
To insert a marker, right-click in the red area in the figure below to open a pop-up window for settings.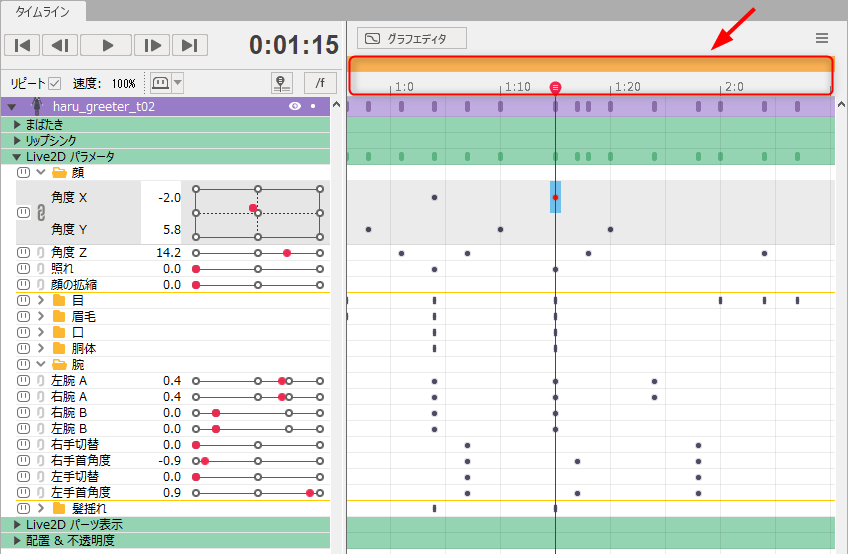 Press Add Marker.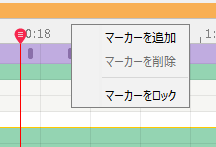 A marker dialog box will appear.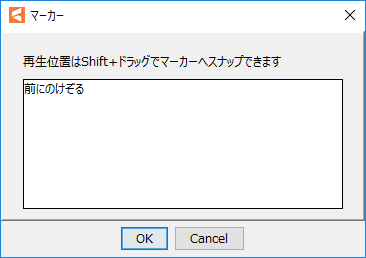 Click [OK] to insert a marker at the position indicated by the red frame in the figure below.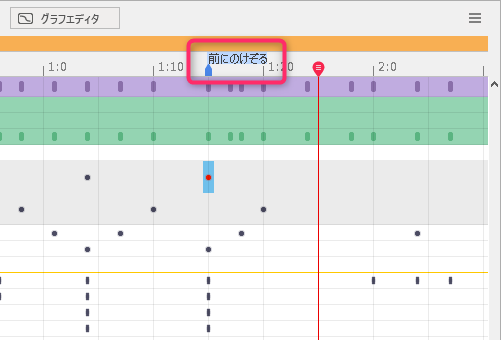 The marker can be moved to any position by dragging it left or right.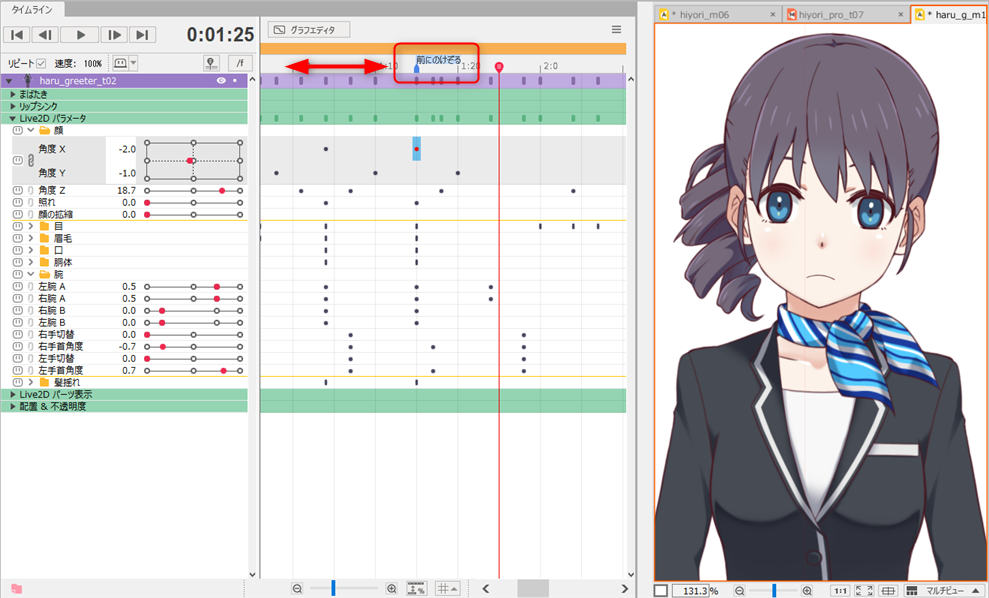 When a marker is locked, it turns gray in appearance and no operations can be performed on the marker.
It is always a good idea to lock the indicator to prevent accidental manipulation of the marker when moving the indicator, etc.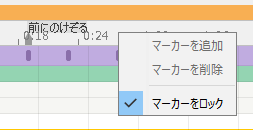 POINT
The difference between marker functions and events
Marker function: Information is used only within Editor. (notes, location markers, etc.)
Event functions: Used for processing such as triggering in accordance with SDK events. (Export to SDK is possible)
-> User data and events