ArtPath Manual Creation
Updated: 12/12/2019
This section explains how to manually create a new ArtPath.
ArtPath Manual Creation
The brush texture of the initially created ArtPath conforms to the default brush settings. If you know the color and texture of the lines you want to draw, set them in advance.
See "ArtPath Brush Editing" for more information on brush settings.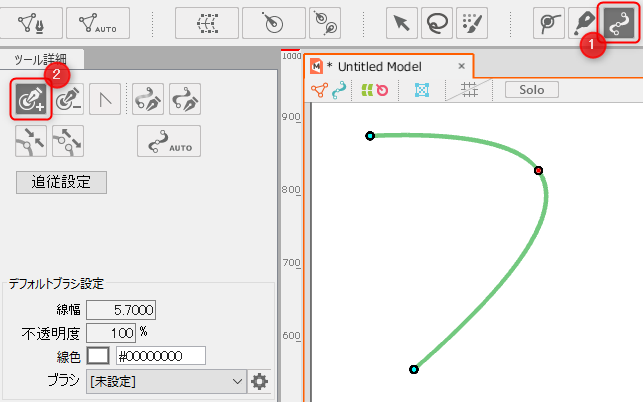 Select the [ArtPath Tools] icon (1), then select the [Add Control Point] icon (2).
By clicking, a new control point and a line connecting the points are created.
To finalize the created ArtPath, press the [Esc] key or select the [Arrow tool] icon and click on an empty space.
For basic operations such as how to create an ArtPath, see "ArtPath Adjustment."
An ArtPath object is added to the [Part(s)] Palette.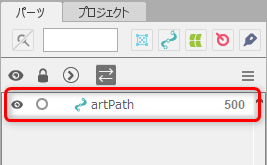 You can also perform [Adjust to Area] and [Adjust to Line] on a manually created ArtPath.
For more information, see "Automatic ArtPath Generation: Auto Generation ArtPath Dialog."
Was this article helpful?