5.0 New Features
Updated: 09/21/2023
Live2D Cubism has received a major update to version 5.0!
Please see below for more details on the new features.
dark/light theme
The UI of Cubism Editor has been renewed to improve operability and visibility.
In addition, the user interface color scheme can be selected between "dark" and "light.
For details, please see the "Environment settings" section of the "General" page.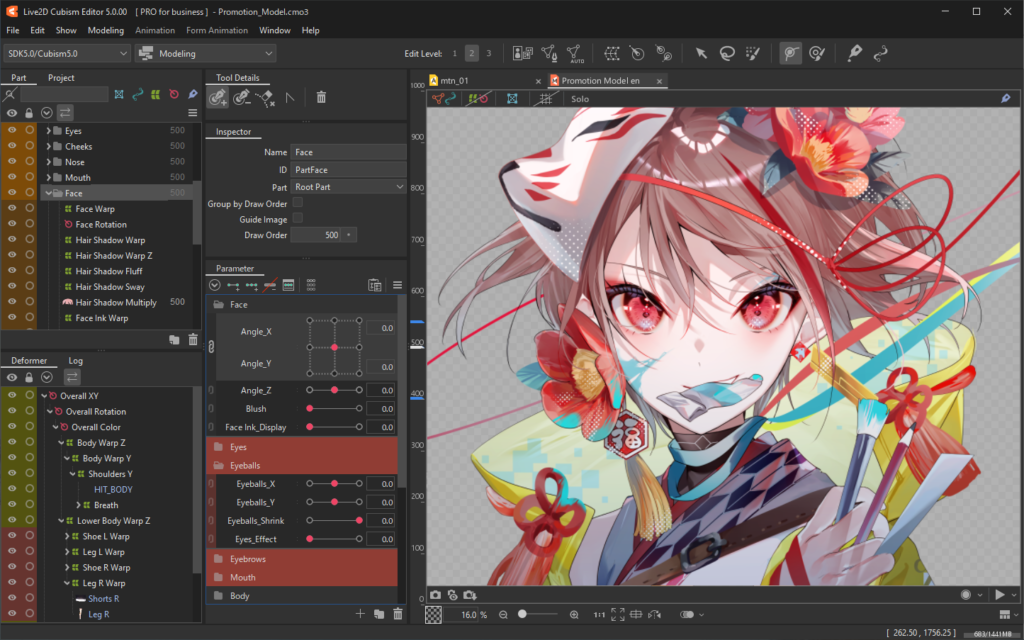 [AI function] Automatic generation of facial movements
This function semi-automates the creation of facial movements.
It consists of two sub-functions: "Automatic Generation of Face Deformer" and "Automatic Generation of Face Movement".
Once applied, it is also possible to easily modify the deformer by using the adjustment sliders.
See "Auto generation of facial motion" for more information.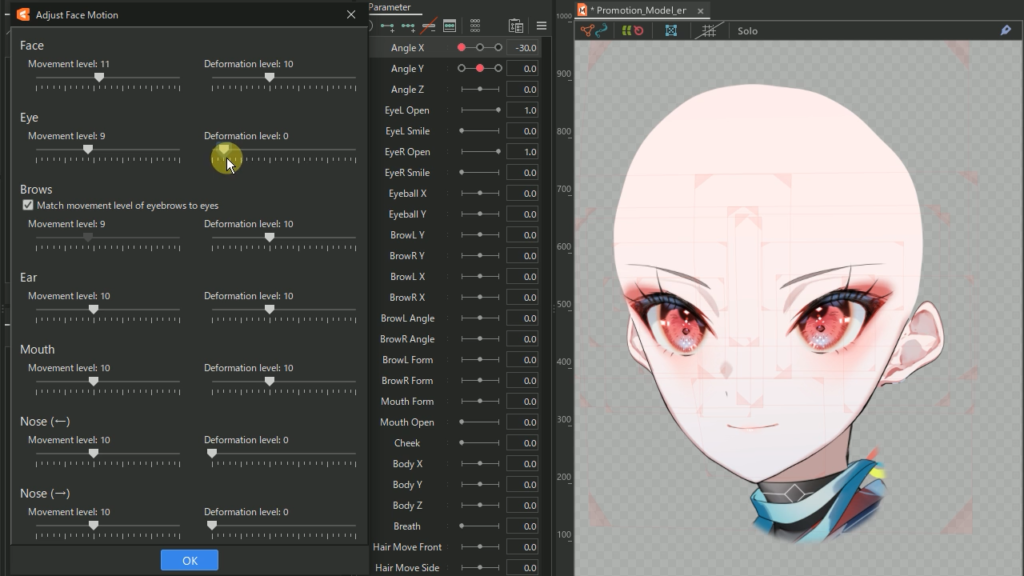 Motion Sync [Enhanced Lip Sync]
Enhanced lip-sync allows for realistic mouth movements in time with the voice.
Mouth movements can also be generated as keyframes on the timeline.
See "Motion Sync" for more information.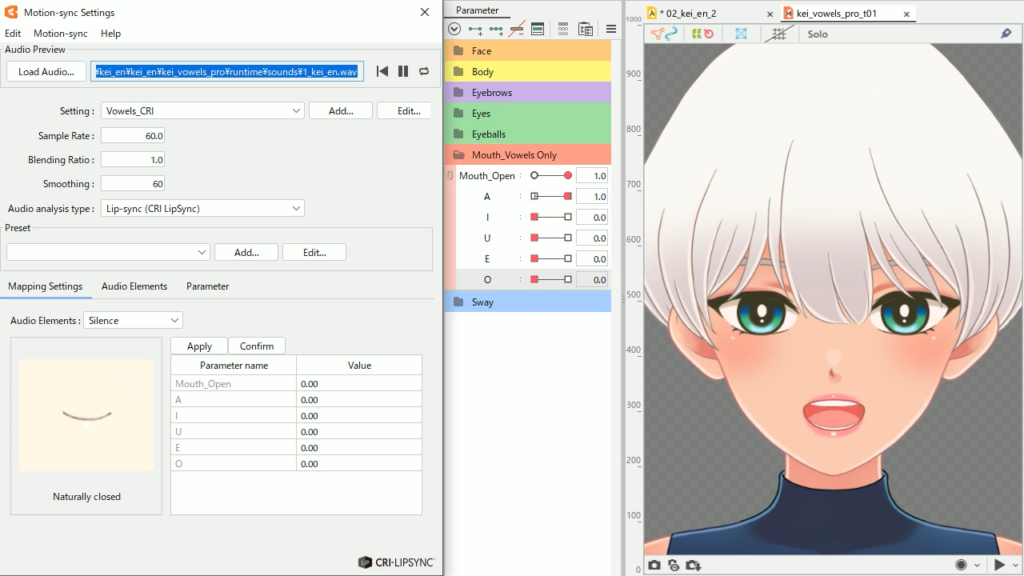 Blend Shape Enhancement
Blendshapes can now be applied to all elements, including rotation deformers, opacity, drawing order, multiply colors, screen colors, extended interpolation, and glue.
This allows for expressions that were not possible in the past.
See "Blend Shape" for more information.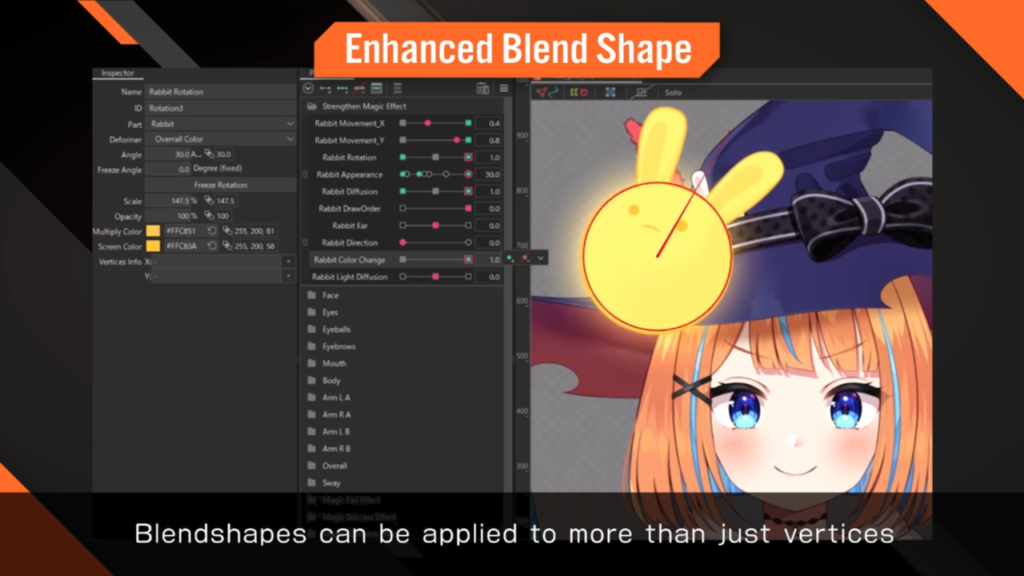 Improved accuracy of automatic mesh generation
Long, thin art mesh such as eyebrows can now be meshed evenly, creating the ideal shape in an instant.
The density of the outer and inner art mesh can also be easily adjusted, improving productivity.
See "Automatic Mesh generator" for more information.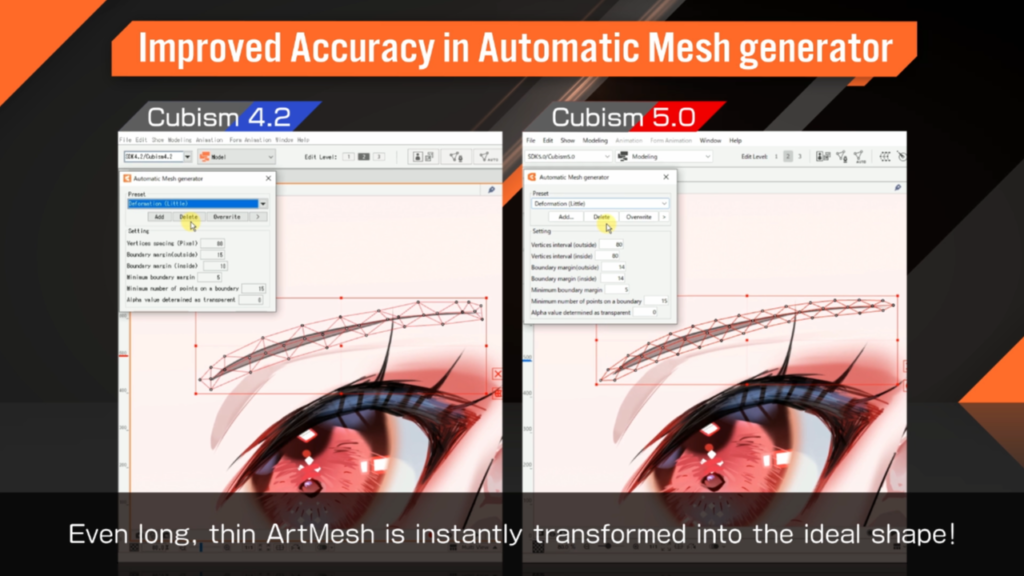 Custom Workspace
This feature allows users to create and save their own workspace, which can also be set as an automatic switching destination when selecting tabs.
It is possible to make effective use of multiple displays, such as floating and taking them to another screen.
See "Workspace" for more information.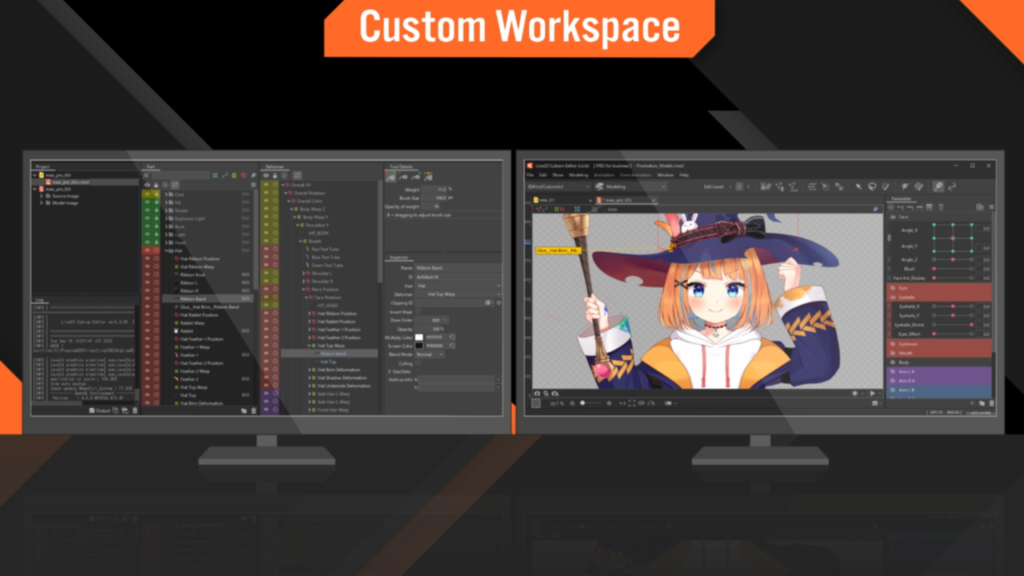 Support for HiDPI displays
The Cubism Editor/Viewer UI is automatically scaled without blurring according to the OS display settings.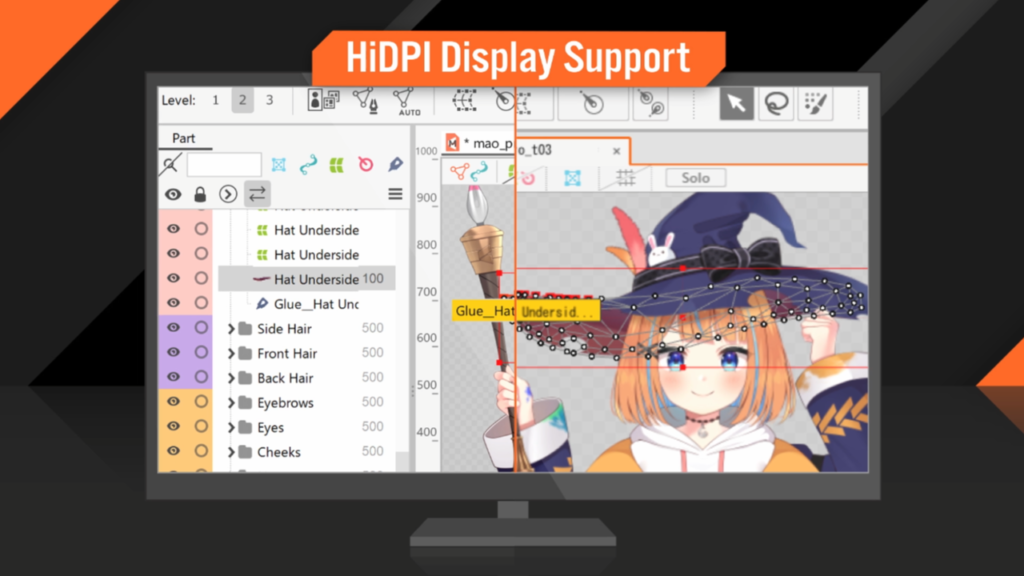 Native support for Apple M series
Performance of the macOS version has been improved to ensure smooth and comfortable operation.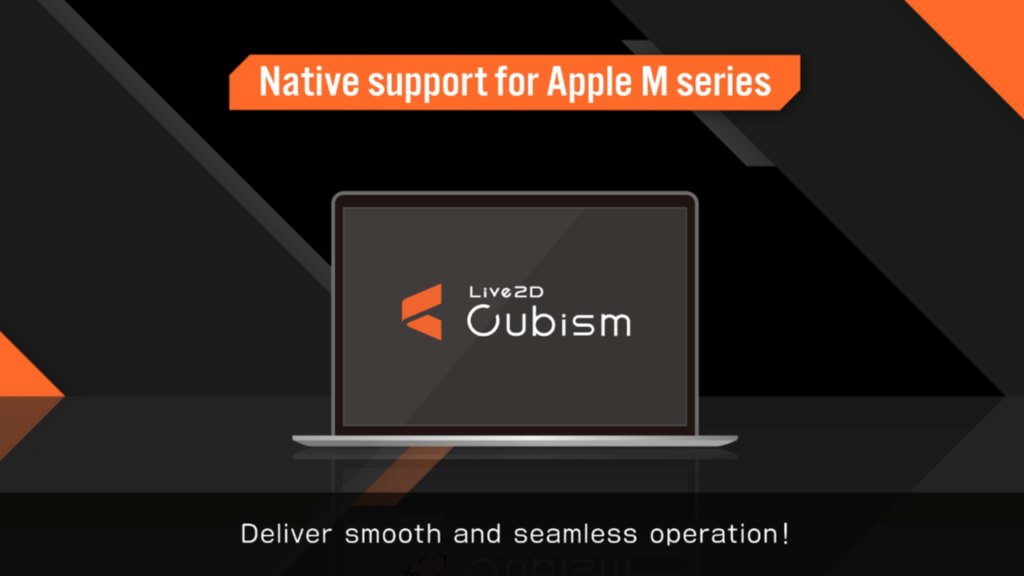 Was this article helpful?