Log Palette
Updated: 08/17/2023
The log palette is a palette that displays a log of the processing that occurred in the Editor.
About Log Palette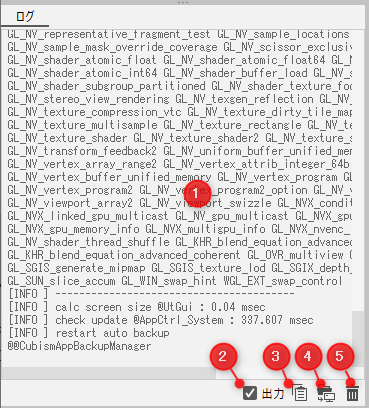 Utilize Log Files
When reporting problems or making inquiries, please provide us with log files (log.txt) so that we may address your concerns promptly.
Note that file paths may contain personal information such as user names, etc., so please be careful when pasting a file in places where it can be viewed by an unspecified number of people.
Was this article helpful?