File Collection
Updated: 09/03/2020
By running [Gather files] in After Effects, you can copy materials in your project and organize them into a new folder.
(After Effects project files and materials in the project for use in AE plug-in)
This is useful when sharing data, such as when working in a team.
How to Collect Files
Click on [File] menu -> [Dependencies] -> [File Collection].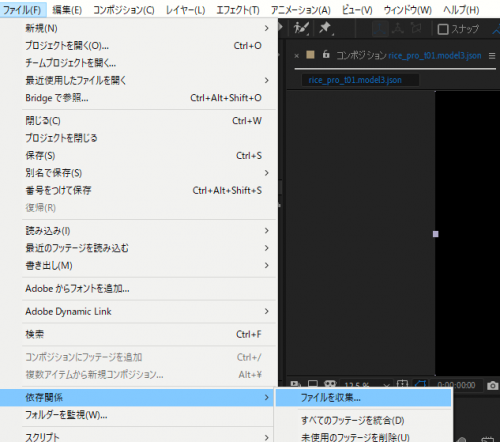 A folder will be created with a copy of the collected items in the designated location.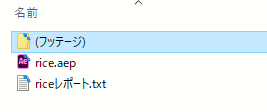 The following materials will be collected in the (Footage) folder.
cdi3.json
moc3
model3.json
cae
physics3.json
png
userdata.json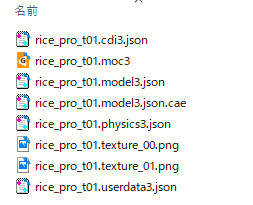 Folders themselves cannot be collected, so textures and other items that were in a folder will be collected using the same hierarchy.
Was this article helpful?