Replacement of Model Data
Updated: 09/03/2020
Models that have been animated in AE can be replaced with models that have been reworked in Cubism.
TIPS
If the model data file is overwritten and replaced (updated) and the parameters or number of parts changes, the model data will be misaligned.
To replace model data, please follow the procedure on this page.
Procedure for Replacing Model Data
Select the [.cae] file of the model you want to replace.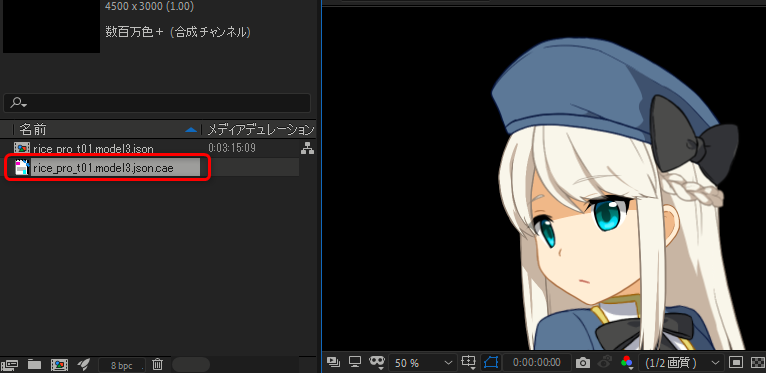 Click File menu => Replace Live2D Model and select the replacement file [.model3.json].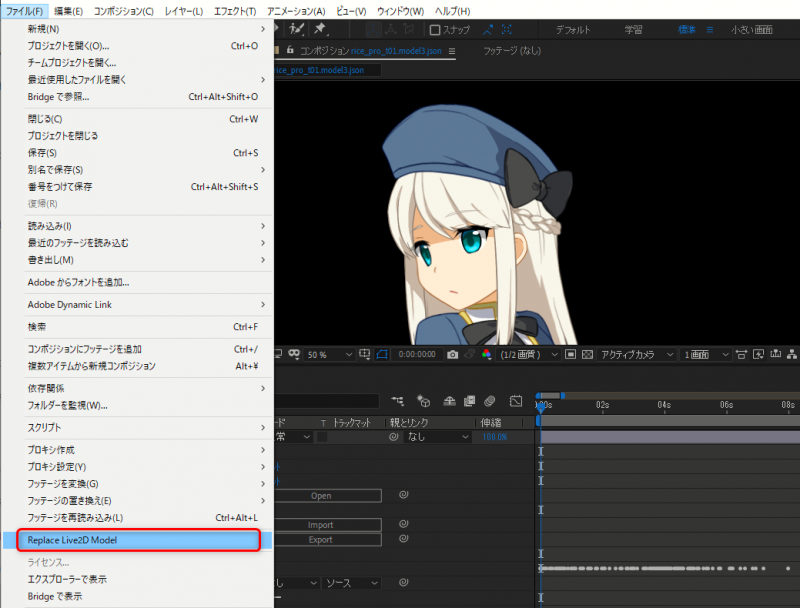 The model has been replaced.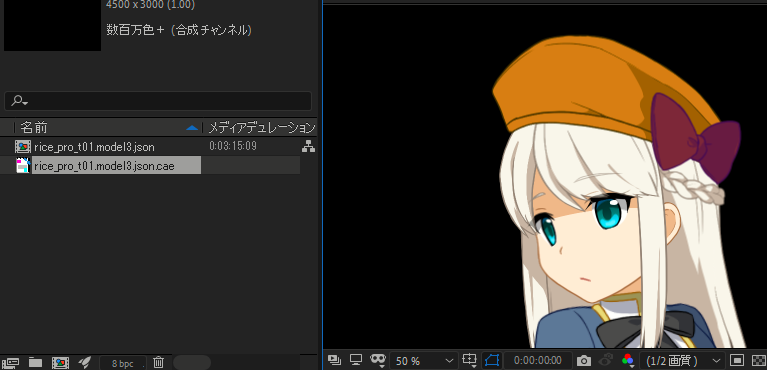 Precautions When Using Expressions
Unlike regular AfterEffects effects, Live2D's effects are designed to determine the number and names of parameters only after model data is imported.
(The effect itself has indefinite parameters.)
Therefore, the following problems currently exist.
If the parameters of the Live2D plug-in are referenced, the layer name will be changed by the replacement, which will cause an error and turn off the expression.
If a property is obtained by index, and the parameters of the model after replacement are increased or decreased, there will be a discrepancy in the index.
Therefore, the references change from before the replacement and the appearance changes.
We will prepare a script to solve the problem, but please note that this is a known issue when using Expressions.
Was this article helpful?