About AE plug-in
(Updated on October 29, 2020) 
Cubism Describes the AE plug-in.
Notes
We do not recommend using this plug-in with AMD graphic boards (Radeon, FirePro etc).
Please report the use of on-board or NVIDIA graphic board because it has been reported to have problems in use.
Cubism With AE plug-in
Directly on Adobe After Effects Cubism It is a plug-in that will be able to display models and handle motion.
Cubism Model files and motion files created on the timeline can be imported into After Effects.
Keyframes adjusted on the After Effects timeline Cubism Can be exported as motion data.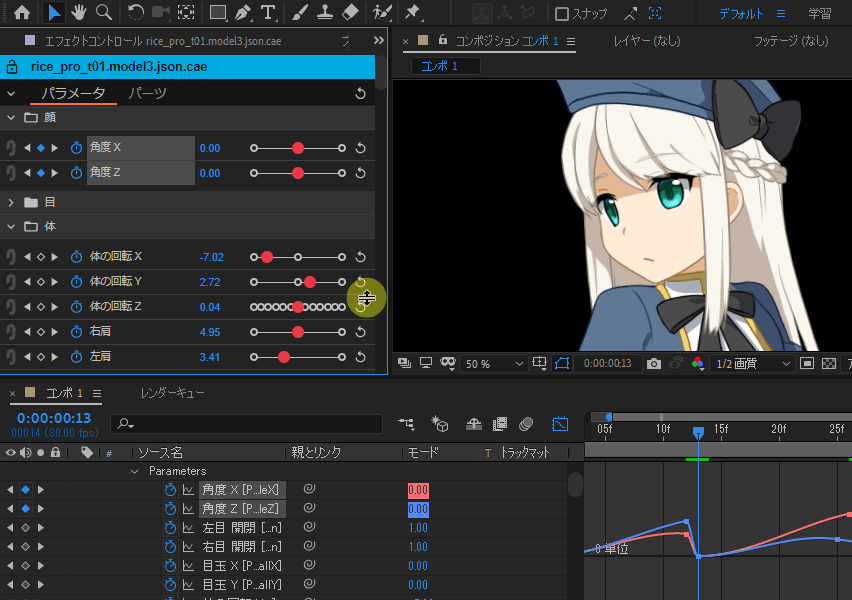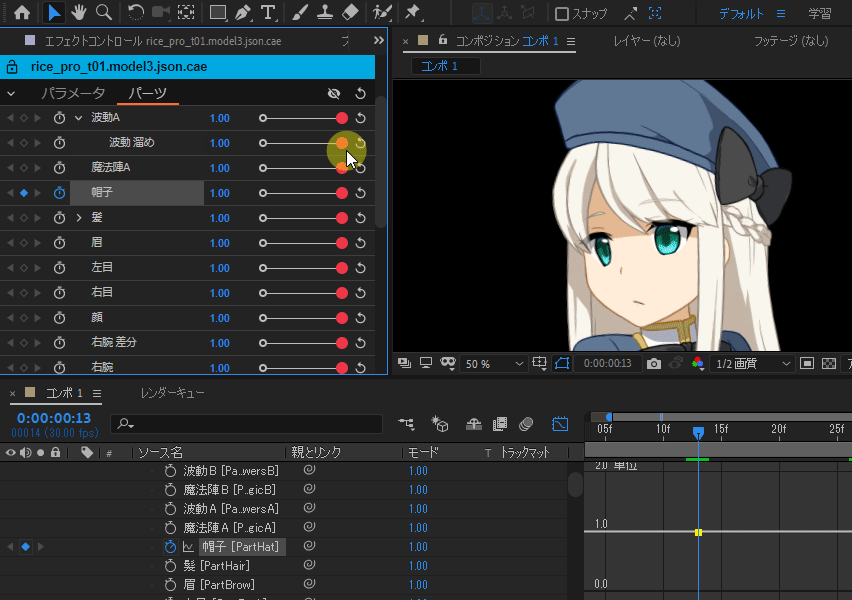 In addition, the model motion can be edited directly on the AE. Cubism There is no need to use videos and sequential still images output with Editor.
As a result, Cubism There is no need to go back to the Editor and you can edit smoothly.
| | | |
| --- | --- | --- |
| No need to output still picture sequence number each time you edit | | Load model data and motion data as they are |
| | | |
Part(s) You can apply effects to separate layers and edit while moving the model during lighting.
Download sample project
Please use the sample model according to the license specified for each model.
When using it, License agreement for free materials "And each character individually Terms of use Consent is required.
Usage models in the project:
Momose Hiyori ( Sample data collection )
以下よりサンプルプロジェクトをダウンロー��して、確認してみましょう。
Download sample project

Plugin version:
Live2D Cubism 4 AE Plugin R3 beta1 or later

After Effects version:
CC2020 (v17.xx)
CC2019 (v16.xx)